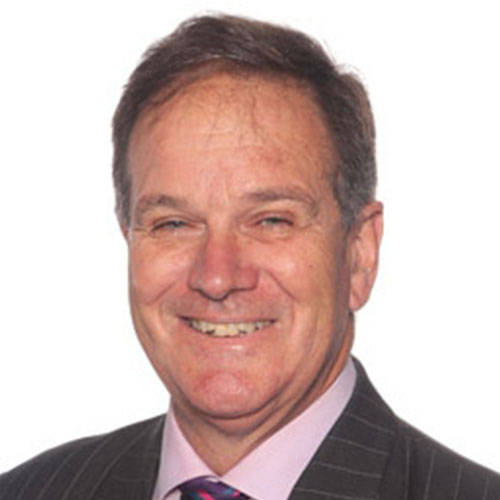 Level 26, 200 Queen Street, Melbourne
Clerk:  List D
Devers List
T:  +61 3 9225 7999
Peter has an extensive commercial law practice. He has appeared in a number of long and complex matters, including at the appellate stage. He acts in and advises in connection with substantial commercial matters in areas of administrative law, contracts, corporations and securities law, equity and trusts, insolvency, insurance law, intellectual property, landlord and tenant, product liability, professional negligence, property law, trade practices and wills and estates.
Peter has appeared in and advised in connection with a number of class actions, including securities actions involving managed investment schemes (including recently Willmott, Great Southern, Banksia), product liability and environmental law.
Peter is also an Accredited Mediator.
A selection of cases he has recently appeared in are:
Porter v Mulcahy & Co Accounting Services Pty Ltd (Ruling) [2020] VSC 430 (15 July 2020)
Breach of fiduciary duty, accountants, appropriation of business opportunity


SF Cosentino Pty Ltd v Glendining [2020] VSCA 149 (9 June 2020)
Appeal: sale of business, guarantee


Braham v ACN 101 482 580 Pty Ltd [2020] VSCA 108 (6 May 2020)
Appeal – professional negligence, solicitors, managed investment scheme


Nom De Plume v Ascot Vale Self Storage [No 2] [2020] VSCA 70 (27 March 2020)
Appeal – insolvent trading, breach of financing agreement


Danbol Pty Ltd v Swiss Re International Se [2020] VSC 23 (7 February 2020)
Insurance – whether contract of insurance entered into


Ascot Vale Self Storage Pty Ltd (in Liq) v Nom de Plume Pty Ltd [2019] VSC 794 (4 December 2019)
Abuse of process – whether permanent stay warranted


Vadarlis v Ballanbrae Pastoral Coy Pty Ltd [2019] VSC 808 (7 December 2019)
Wills and estates – executors commission


Re 99A Furlong Road Pty Ltd [2019] VSC 528 (2 August 2019)
Restraining lawyers from acting


SXIQ Pty Ltd v Kalmus [2019] VSC 429 (28 June 2019)
Employment law – summary dismissal for misconduct


Orwin v Rickards [2019] VSC 375 (7 June 2019)
Professional negligence – lawyers – family law
Professional negligence – solicitors liability for financial agreement under Part VIIIA of the Family Law Act


The Edge Development Group Pty Ltd v Jack Road Investments Pty Ltd [2019] VSCA 91 (24 April 2019)
Contract – whether agreement subject to contract


MA & J Tripodi Pty Ltd (v Swan Hill Chemicals Pty Ltd [2019] VSCA 46 (12 March 2019)
Damages – lost opportunity


Mustica Holdings Pty Ltd v Coghlan de Luca Pty Ltd & Ors; West Grove Project Pty Ltd & Ors v Coghlan de Luca Pty Ltd & Ors [2018] VSC 509 (5 September 2018)
Professional negligence – accountant


Certain Underwriters at Lloyds of London v Allianz Australia Insurance Limited [2018] VSC 735 (27 November 2018)
Insurance-contribution between insurers


Sim Development Pty Ltd v Greenvale Property Group Pty Ltd [2018] VSCA 201 (13 August 2018)
Contracts – real estate – development – costs – Calderbank offers


Downing v Lau [2018] VCC 33 (20 February 2018)
Sale of Land – defective vendor's statement – whether should be excused


Six Bruce Pty Ltd v Milatos & Ors [2017] VSC 784 (19 December 2017)
Sale of Land Act – defective vendors statement


Panorama Investments Pty Ltd v Mellos (No 2) [2017] VSC 639 (13 October 2017)
Interlocutory injunction to restrain mortgagee sale


J G & J A Williamson Holdings Pty Ltd v David Hindle & Anor [2017] VSC 534 (11 September 2017)
Summary judgment – limitations


Rosano v Karalis [2017] VSC 472 (18 August 2017)
Insurance – mitigation


Braham v ACN 101 482 580 Pty Ltd & Ors [2017] VSC 340 (15 June 2017)
Professional negligence, solicitors


Nicholas Olandezos v Bhatha & Ors [2017] VSC 234 (5 May 2017)
Property – removal of caveats


Christopoulos v Krishna & Ors [2017] VSC 154 (4 April 2017)
Summary judgment – illegality


P & J Simone Holdings Pty Ltd v QBE Insurance (Australia) Limited (Building and Property) [2017] VCAT 1683 (6 October 2017)
Domestic building warranties – limitations


Schreuders v Grandiflora Nominees Pty Ltd [2016] VSCA 93 (6 May 2016)
Construction of a Deed of Trust


Muranna Park Pty Ltd & Ors v Southern Mortgages Limited & Ors [2017] VSC 222 (3 May 2017)
Whether mortgage void under Farm Debt Mediation Act


Kelly v Willmott Forests Ltd (in liquidation) (No 4) [2016] FCA 323 (5 April 2016)
Class action – managed investment schemes – unreasonable settlement


Bodycorp Repairers Pty Ltd v AAMI Ltd & Anor [2015] VSCA 85 (7 May 2015)
Contract – franchise agreement – breach – unreasonable restraint of trade – tort of inducing breach of contract
Braham and Anor v ACN 101 482 580 & ors (No 2) [2015] VSC 492 (14 September 2015)
Solicitors negligence and proportionate liability


Rodda v Lifestyle Loans Vic Pty Ltd & Anor [2015] VSC 628 (16 November 2015)
Corporations – oppression – standing


G Barrett & Assoc Pty Ltd v Ulysses Club Inc [2015] VCC 1996 (9 December 2015)
G. Barrett & Assoc Pty Ltd v Ulysses Club Inc [2015] VCC 1991
Contract – whether contract was a permanent contract


Owners Corporation No 8 PS422665R v Walton (Owners Corporations) [2015] VCAT 1742 (26 October 2015)
Owners corporation – dispute resolutions


Clarke (as trustee of the Clarke Family Trust) & Ors v Great Southern Finance Pty Ltd (Receivers and Managers Appointed) (in liquidation) & Ors [2014] VSC 516 (11 December 2014)
Securities – Very substantial class action – managed investment scheme – acted for non-executive directors


Campbell v The Members of Lloyd's Syndicate QBE Casualty 386 & Ors [2014] VSC 655 (18 December 2014)
Insurance – recovery against insurers of liabilities incurred for judgments and settlements of product liability claims – non-disclosure and election


J & A Vaughan Super Pty Ltd (Trustee) v Becton Property Group Pty Ltd (No 3) [2014] FCA 1380 (17 December 2014)
Corporations law and breach of continuous disclosure obligations on public companies


Patsuris v Gippsland and Southern Rural Water Corporation [2014] VSC 621 (15 December 2014)
Administrative Law – appeal from VCAT – flooding and the Water Act


Melbourne Orthopaedic Group Pty Ltd v SY Group Pty Ltd & Anor (Ruling) [2013] VCC 2056 (20 December 2013)
Concurrent wrongdoers


V-Flow Pty Limited v Holyoake Industries (Vic) Pty Limited [2013] FCAFC 16 (20 February 2013)
V-Flow Pty Ltd v Holyoake Industries (Vic) Pty Ltd [2013] FCAFC 16; (2013) 296 ALR 418
Directors and employees' duties – misappropriation of corporate opportunities and confidential information
Egans Plant Hire Pty Ltd v Australia and New Zealand Banking Group Ltd [2013] VSC 418 (16 August 2013)
Insolvency – company charges and liens over heavy machinery financed and used in mining industry


Mashane Pty Ltd v Owners Corporation RN 328577 [2013] VSC 417 (14 August 2013)
Owners Corporation Act – levies imposed on lot owners – use of maintenance fund for capital works


Ron Englehart Pty Ltd v Enterprise Constructions (Aust) Pty Ltd [2012] FCAFC 4 (17 February 2012)
Copyright in building plans – breach of copyright – damages
Casama Group Pty Ltd v Four Sisters Pty Ltd [2012] VSC 376 (18 September 2012)
Termination of contract for wine distribution – period of notice and whether terminable for breach of contract


Mickovski v Financial Ombudsman Service Limited & Anor [2012] VSCA 185 (17 August 2012)
Mickovski v Financial Ombudsman Service Ltd [2012] VSCA 185; (2012) 30 VR 451
Financial Ombudsman Service dispute resolution – administrative law – jurisdiction for statute barred insurance claim – whether reviewable by Court


Portbury Development Co Pty Ltd v Ottedin Investments Pty Ltd & Ors [2012] VSC 274 (21 June 2012)
Sale of Land – rescission – Sale of Land Act (deposit provisions) – whether purchaser repudiated contract – damages


Wheelahan & Anor v City of Casey & Ors [2011] VSC 215 (23 May 2011)
Class action for negligence in relation to the construction and operation of a landfill


Major Engineering Pty Ltd v CGU Insurance Limited [2011] VSCA 226 (9 August 2011)
Major Engineering Pty Ltd v CGU Insurance Ltd [2011] VSCA 226; (2011) 35 VR 458 
Insurance – recovery of legal fees and expenses on successful defence of product liability proceedings


Leading Synthetics Pty Ltd v Adroit Insurance Group Pty Ltd & Anor [2011] VSC 467 (21 September 2011)
Insurance – credit risk insurance – whether contract of insurance entered into – non-disclosure defences


Mainstream Aquaculture Pty Ltd v Calliden Insurance Ltd [2011] VSC 286 (24 June 2011)
Insurance – business interruption insurance – whether damage to property was caused 
Liability limited by a scheme approved under the Professional Standards Legislation